This workshop explores two themes: Enhancing students' English learning experience through music and Using the arts based pedagogy in ELT.
This workshop features two presentation and an interactive Q&A session.
Workshop Presenters and abstracts: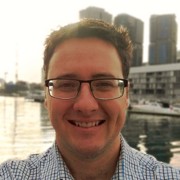 Presentation Topic: Enhancing your students' English learning experience through music
Being originally trained as a high school drama and music teacher, Kit found it easy to transition to using music and drama to teach English.
In this workshop, Kit will explore why music is an incredible tool for language learning as well as providing practical tools and tips to start using it in your pedagogy. In his experience, a lack of confidence and guidance in how to incorporate music in the classroom are the main barriers for teachers, but once you overcome these hurdles, you will be amazed with how music can bring your classroom to life.

Presentation Topic: What is arts-based Pedagogy and how does it fit in ELT?
Andrea's recent step into the world of online teaching and learning has been enjoyable and intense as it stretched her IT skills and created new opportunities for building rapport with students in an online space. She is passionate about ELT and takes pride in seeing her students gain confidence in both their digital and English language skills.
In her presentation, Andrea will focus on why including the arts is important in any language learning program. She will explore key questions and will identify positive outcomes for an arts-based pedagogy.
Andrea will also explore how arts-based activities can be included in blended spaces that promote an attitude of positivity which caters for all international students – both onshore and offshore.