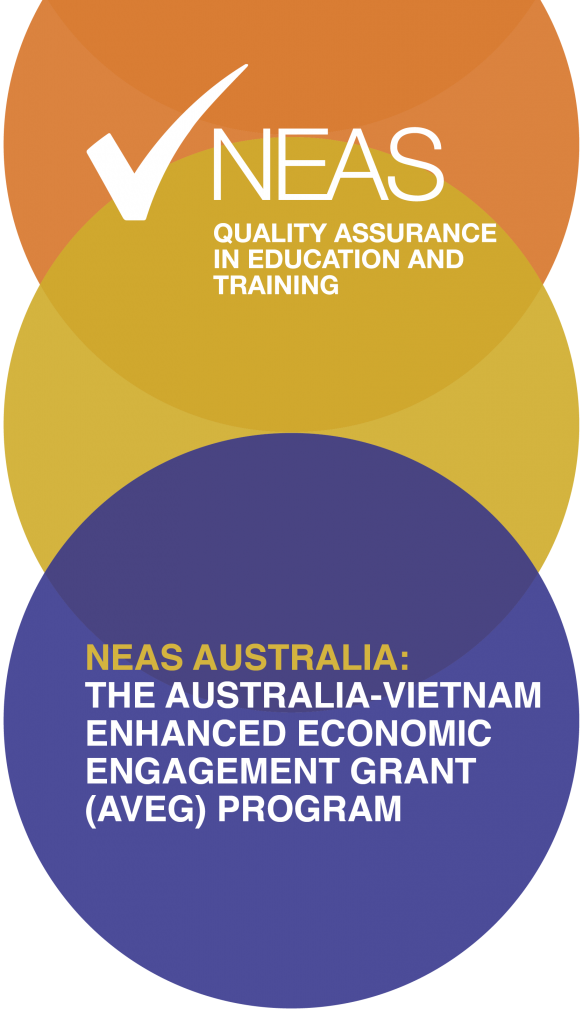 Workshop B: Online Delivery and Teacher Professional Development
This workshop focuses on techniques for teachers at English Language Centres in Vietnam.
Learn how to change subtitles to your language
Extending on six pre-conference presentations released in the four weeks leading up to the live workshop and panel, this workshop features keynote presenters from RMIT Vietnam and Cambridge Assessment English. They will present their experience on being proactive in professional development for online learning and teaching and providing quality online qualifications such as CELTA. The keynote presentations will be followed by a live virtual panel featuring the keynote speakers and representatives from NEAS, the Australian Embassy, the National Foreign Languages Project and the Ministry of Education and Training.
There are a series of pre-workshop presentations you are encouraged to explore before accessing the main Workshop B 'live' event on Friday 5 Nov 2021 | 9:00am to 11:00am ICT | 1:00pm to 3:00pm AEDT.
Audience:
English language teachers teaching at English Language Centres in Vietnam.
Presenters:
Academic managers and experienced teachers of Australian and Vietnamese English Language Centres from universities, vocational education and training, high schools and independent English language schools and key organisations supporting the ELT community in Vietnam.
Key Learning Objectives:
Participants in this workshop will:
Learn about online delivery of English language teaching and teacher professional development
Learn about different techniques being used by NEAS endorsed members to maintain student focused approaches to teaching English online
Receive course certificates and Continuing Professional Development (CPD) points of six (6) points.

This activity received grant funding from the Department of Foreign Affairs and Trade under the Australia-Vietnam Enhanced Economic Engagement Grant Program 2021.