The NEAS Master Practitioner is unique in its kind and sets the benchmark for understanding quality assurance, using qualified research into English language teaching and demonstration of knowledge of the NEAS Quality Assurance Framework.
The course comprises a capstone project which enables the participant to apply quality assurance principles to an area of interest and specialisation. The capstone project submission may take one of several forms such as an essay, research project, an experiential work or a multimedia presentation.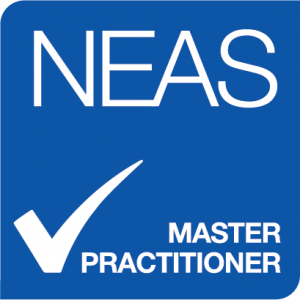 Developed by Quality Assurance experts in ELT
The framework for the master practitioner was developed by NEAS QA experts for ELT Professionals seeking to research an area of interest or expertise through a Quality Assurance lens in order to contribute to the ELT sector.
Widespread practical application
Master Practitioners not only demonstrate their understanding of Quality Assurance in ELT but can become quality ambassadors for their Centre. The Master Practitioner capstone project can be utilised to enhance a professional's understanding of their work and centre, bringing about benefits for the organisation, staff and students.
Showcase your excellence
Master Practitioners will be able to showcase their badge on social media and public profiles, to enhance their careers and demonstrate excellence.
They will also be eligible for becoming an Endorsed ELT Professional.
Learning outcomes
At the end of this course, the participant is able to:
demonstrate active engagement with and contribution to the ELT sector through professional activities, associations and contributions (module 1)
initiate, plan, design, implement and evaluate an authentic capstone project in an area of interest and experience in the ELT field (modules 2, 3)
complete a comprehensive project plan (module 2)
apply knowledge and skills in one or more Quality Areas of the NEAS Quality Assurance Framework to an area of interest and experience in the ELT field (module 3)
demonstrate analysis and critical reflection on one's professional practice in order to identify one or more areas of continuous improvement (modules 2, 3)
synthesise and apply knowledge, concepts and information to one's professional practice (module 3)
present the outcomes of the capstone project in a clear, concise and coherent manner (module 3)
Click below to enrol in the Master Practitioner.
If you have not joined NEAS Online yet, register here.