Topic: Agent Quality Assurance
In order to rebuild international enrolments, institutions are re-engaging with existing and new agents however this recruitment mode involves significant risk, how can we best monitor whether our agent is acting ethically, honestly and in the students' best interest? What are the quality indicators we as an institution can use to determine whether our agent is fulfilling their responsibilities?
Kate's presentation will focus on quality agents. Briefly touching on the National Code and the new NEAS quality assurance for Education Agents standards and endorsement. In addition, we will hear from Ken Okamoto, General Manager at Australian Institute of International Understanding, who has responsibility for over 3000 inbound students from Japan each year. Ken will touch on dealing with and assisting your Japanese agent to deliver quality services post COVID.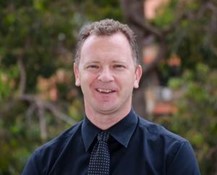 Topic : Agents :The Importance of Relationship and Line of Sight
Agents have played a key role in Australian International Student recruitment for over three decades. Whilst the USA and some other countries are still relatively new to sourcing students through agents, Australia has solid runs on the board when it comes to working with agents.
Callum's short presentation will examine the importance of trust and confidence in the agent relationship. Longevity is one way to achieve it, but in this current world of aggregators and large agent groups with layers of sub-agents, and with the continued push to source from new markets and regions, how does one ensure confidence in a longer agent pipeline's compliance with National Code 2018 Standard 4.
The presentation will draw on personal experience over 20 years and will consider whether some of the old truisms actually still hold true in an increasingly online environment. How is the traditional, culturally aware and personal touch offered by a local agent reconciled and complimentary with new broad market, online communications and application channels?
Topic: Maintaining Relationships with Agents
The Pandemic changed the dynamics of the international education industry.
Many of our offshore agents restructured their business models to focus on Canada and the UK while Australia shut its border. With the great news of Australian international borders reopening, institutions are re-engaging with existing agents, however, is it enough to just contact them?
How do we ensure the longevity of partnerships in this everchanging time?
My presentation will address the topic of loyalty in partnerships with our education agents.
.